Now reading:
Bringing joy to work and the community
Bringing joy to work and the community
Bringing joy to work and the community
Yvonne Lim joined OCBC 6 years ago and is currently a Process Facilitator with Group Operational Excellence and the programme owner of the Division's #FunAtWork initiative. Hear Yvonne share more about her work in organizing CSR and team bonding activities for the division.
When asked to share more about what #FunAtWork meant, Yvonne was unquestionably enthusiastic about the subject. "#FunAtWork is all about mobilizing staff to organize fun, meaningful activities for staff, by staff. These can be CSR activities, team bonding events, or just a casual get-together, held every quarter. The organizing teams strives to create fun experiences that are different from previously done, and this has received great reception from the division," Yvonne shared.
As part of #FunAtWork, giving back to society is a key pillar of the department's directive. Yvonne played a key role as part of the organising team for two CSR initiatives in 2018, with the objective to bring some fun and joy to lower-income, under-privileged children in Singapore. Together with Teck Ghee Care Corner, the division's adopted beneficiary, the team organized a fun art class for 15-20 children between the ages of 9-12.
"Around 20 of us travelled down to the centre itself, and it was a great day spent drawing caricatures with the children. The creativity and enthusiasm showed by the children was infectious and we were truly inspired to work more with the children," Yvonne recounted.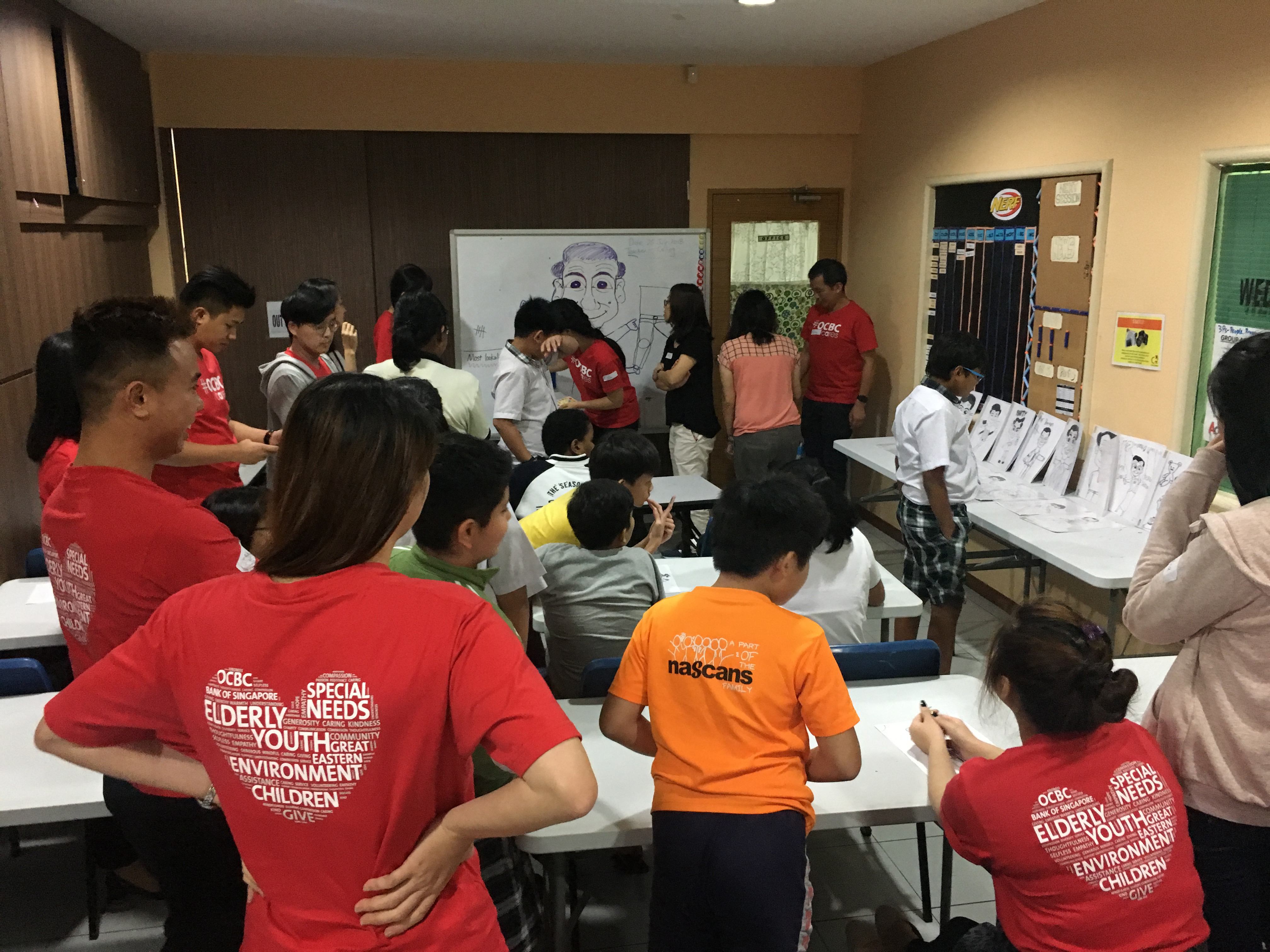 Caricature class, Teck Ghee Care Corner, Jul 2018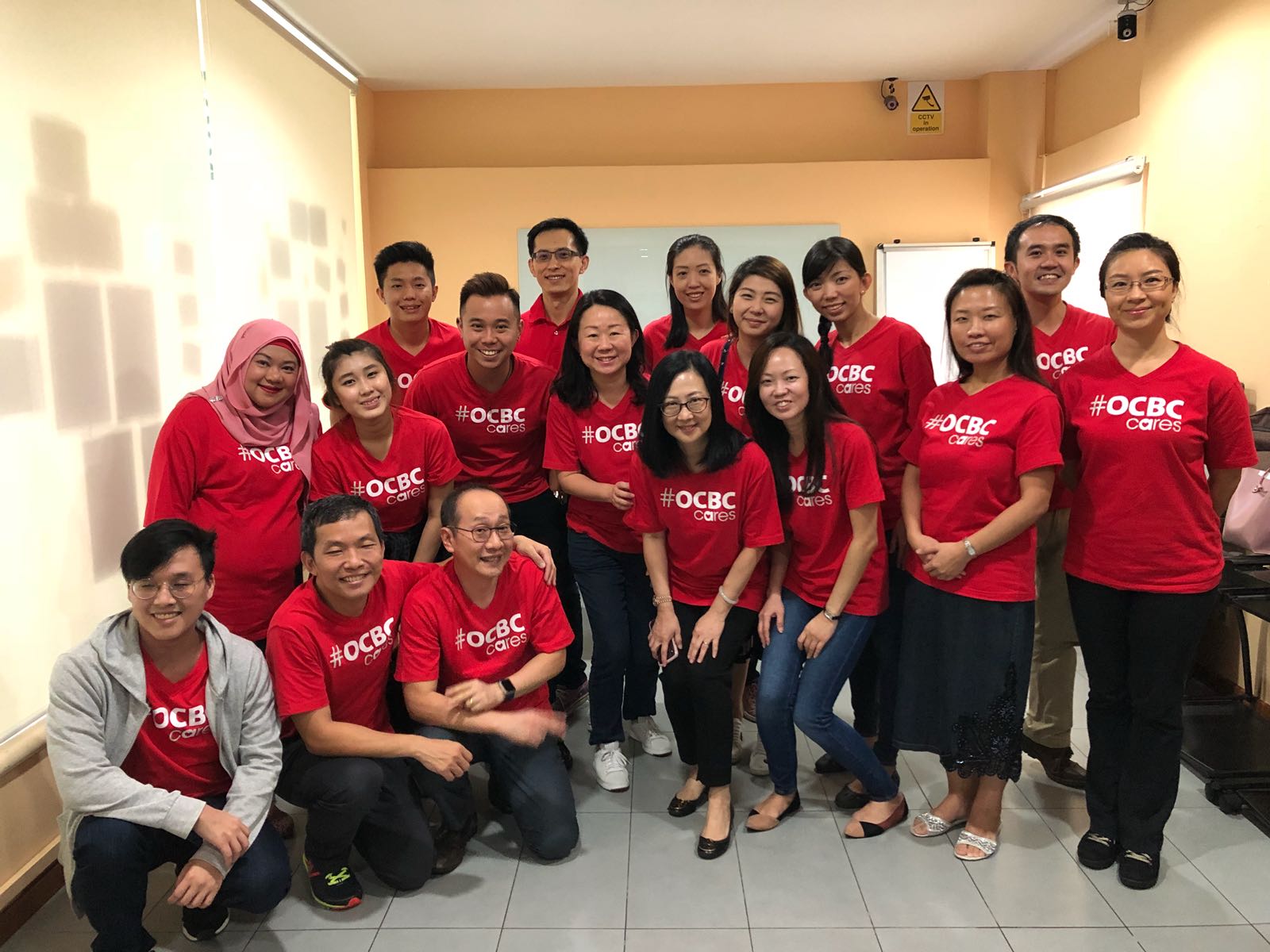 Group Operational Excellence team, Teck Ghee Care Corner, Jul 2018
The team wanted to continue creating experiences that are both fun and educational for these children, and after caricature, they thought – why not something active and sporty? The result was a fun afternoon at the Katapult Trampoline Park during the September school holidays with over 20 children.
"We arranged a mini sports day with children competing in teams in activities such as shooting hoops or running and jumping into beanbags. It was heartening to see kids overcome their phobia, whether be it the trampoline or fear of heights, and enjoy time with our staff and dedicated instructors."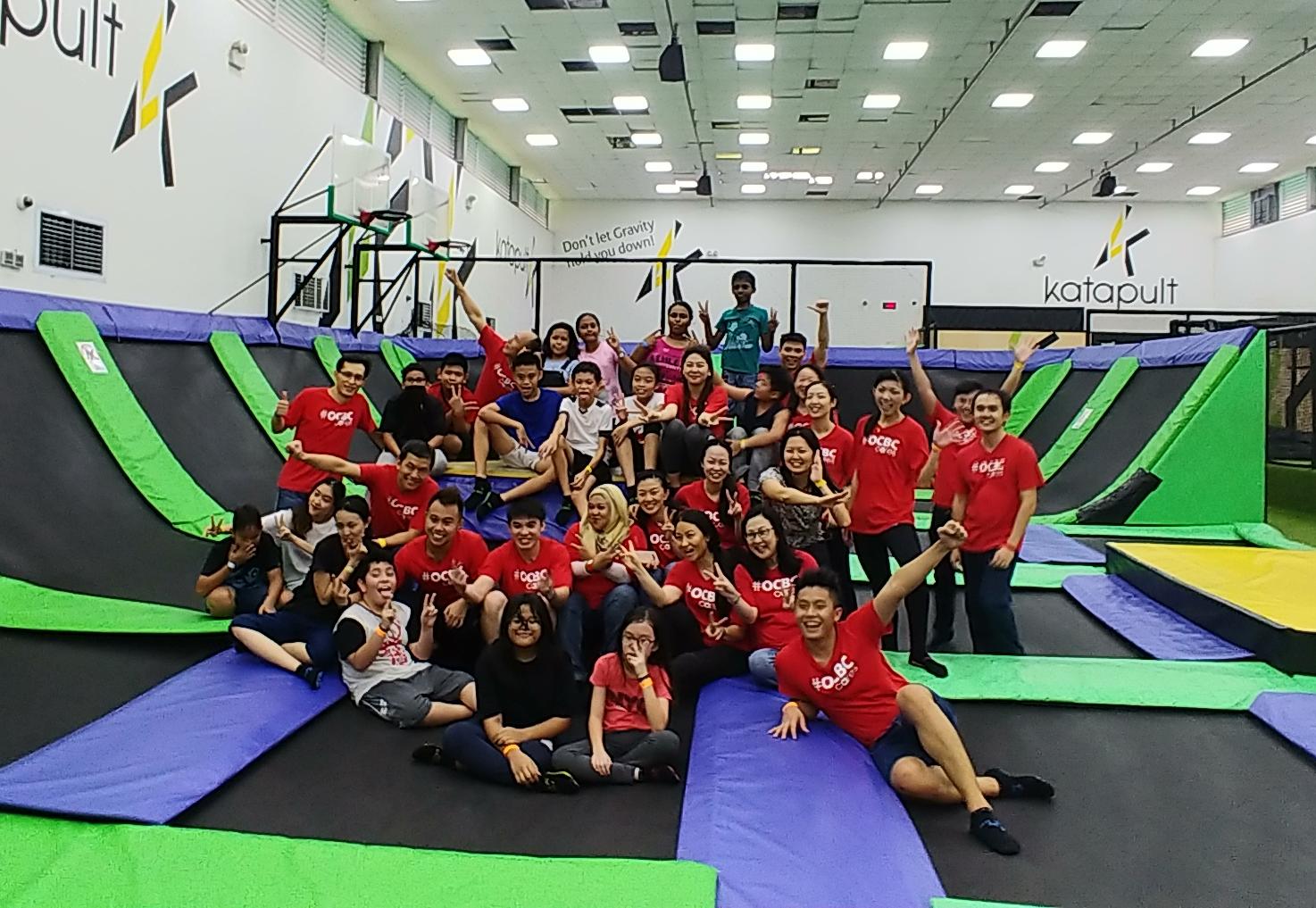 Group Operational Excellence team with children of Tech Ghee Care Corner, Katapult Trampoline Park, Sep 2018
CSR activities are not the only activities Yvonne and the committee organises. "The nature of our job as Process Facilitators means that we spend little time with each other, as we are constantly working on cross-functional projects with other business units. #FunAtWork is an excellent opportunity for us to get together, whether be it through bowling, or knowledge-sharing sessions where we share on the projects we're working on. Through this, we've had the opportunity to learn more about each other and have fun while doing that, and I look forward to more fun activities to come."

'Bring your Socks' bowling event, Kallang, May 2019