Now reading:
A leader learns for life
Catherine Chow, an Associate in the pioneer batch of the Lead Programme, and Teresa Lee, her Team Leader in the Greater China & North Asia (GCNA) division, share how they fostered a greater sense of understanding and mutual growth by listening to (not just hearing from each other) as mentors.
Catherine Chow, who previously worked at the Bank of Singapore (Hong Kong Branch) for three years, belongs to the pioneer batch of Associates in the Lead Programme – a talent incubation programme that aims to build a talent pool of private bankers to capture the growing wealth in the Greater China Region. In her current role she works closely with experienced private bankers and provides assistance and administrative support, including quoting, executing trades as well as following up on account and credit reviews.
Teresa and Catherine had a heartfelt conversation after Teresa found out that Catherine was considering furthering her career elsewhere. Teresa helped Catherine to identify her strengths and interests, and immediately thought that the GCNA Lead programme would be suitable for her. With Teresa's encouragement, Catherine decided to participate in the GCNA Lead Programme instead of leaving the Bank of Singapore.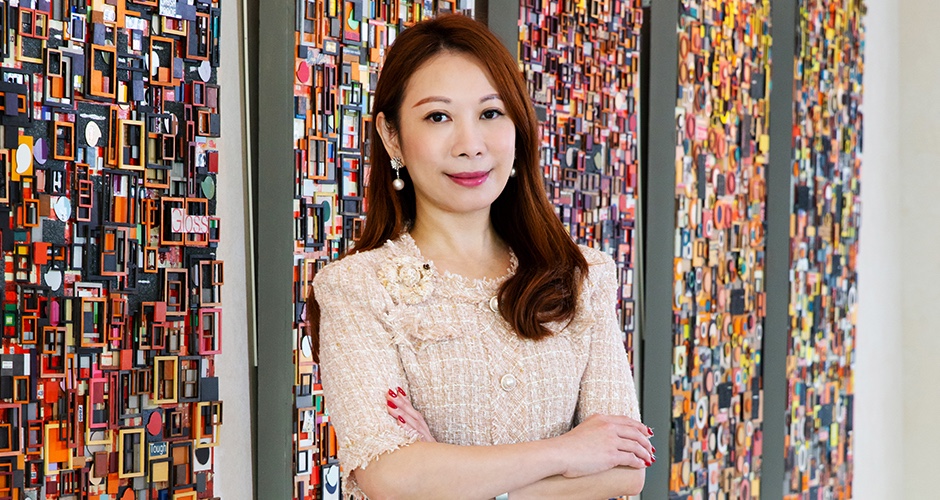 Teresa Lee
As a young Associate, how has your mentoring experience with Teresa impacted you?
Catherine Chow (CC): Together with my batchmates, I have been assisting a work group in establishing the brand name for a new business segment, Alpha, which targets Millennials and emerging young entrepreneurs. I'm in my twenties and eager to contribute my ideas!
I am really excited to be completing my job rotations with Front Office, Compliance, Products Management Group and Risk. The experience of rotating to different teams equipped me with soft, hard, and technical skills, all of which have helped me build a solid foundation. I am looking forward to starting my attachment as a Relationship Manager. My mentor, Teresa, has really helped me put things into perspective.
My previous perception of a leader has always been one who is authoritative, gives limited autonomy and is less receptive to new ideas. However, Teresa helped me change my mindset drastically. Teresa is keen on truly listening to me, instead of merely hearing what I have to say. As a result, I have learnt that there is great value in the intersection between new ideas and perennial truths. Teresa has made me more confident by affirming my ideas and recognising that my thinking adds value. This has made me more willing to open up!
I recall one incident where Teresa did something that really boosted my confidence. In 2019, before Alpha was named, it was simply known as the 'new business segment'. My batchmates and I joined the brainstorming session for its naming and marketing campaign. After we had shared the idea of naming the new segment 'Alpha', and explained the rationale and potential marketing campaign behind it to Teresa, she looked us in our eyes and said, 'That's an idea we should consider!' My first thought was: 'WOW! Our ideas are worthy and of value!' We were excited to know that our ideas were endorsed by the Senior Management and were applicable to the new business segment!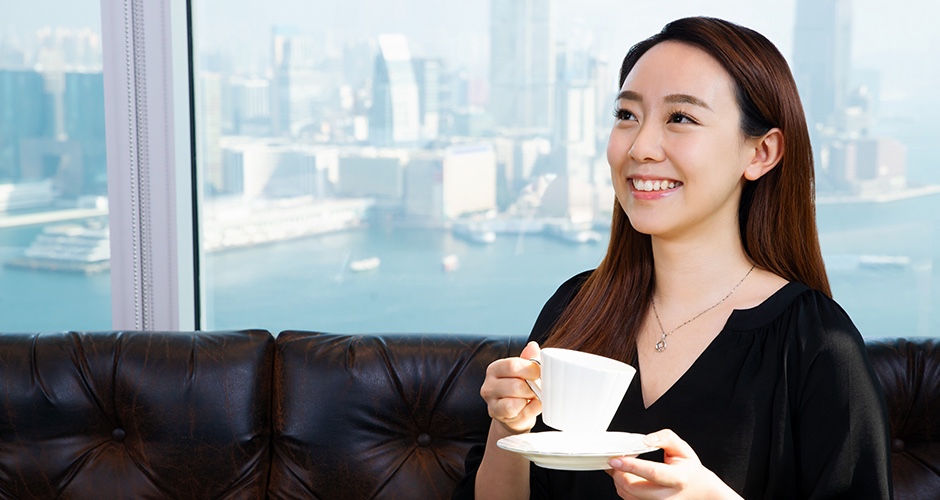 Catherine Chow
As a Market Head, how has your mentorship with Catherine benefited you?
Teresa Lee (TL): It's been a real joy and pleasure working with Catherine. Not only has it been a delight, but it has also been a learning experience for me. Our mentor-mentee relationship is indeed mutually beneficial. The junior team members can always pass new ideas and skills to more experienced team members and management, while the senior colleagues act as role models and career coaches. Interestingly, Catherine has been instrumental in encouraging me to open up to innovative ideas. I had two key takeaways during this mentorship: 1) Learning new ways to communicate with a younger target audience, and 2) Understanding what makes them tick. Hopefully this has made me a better leader!
Catherine reminds me of the days when I was young and ambitious. At its core, my needs back then were very similar to the needs of today's youth. We all need affirmation. We all need to be listened to and not just heard. Yes, years of experience do count, but learning is a life-long process. As a leader, I learnt both by listening to Catherine and by her listening to me, which allows us to generate a deeper understanding and sense of connection towards each other.
I also remind myself that it's not all about work. It's nice when we can speak about non work-related matters, such as sharing our personal goals and hobbies; how to embrace change by adopting a growth mindset, and how to adapt to the new normal during COVID-19. My perspective on how the younger generations thinks, has expanded because of my relationship with the junior colleagues like Catherine!
How can being unprejudiced make a difference?
TL: I'll encourage leaders to adopt an open-minded attitude when working with younger executives. So yes, listening to them; understanding them and being able to apply the ideas that they share are key. They have some great ideas, and they are going to be the future leaders!
It's important to understand that everyone has their own inherent value. As a leader, I must bring out the best in everyone under my wing. Catherine is a good example as I've seen how she has grown. Now, I adopt the same attitude when I lead my other team members.
Let's throw away our biases! Younger executives should not write off their more experienced colleagues and vice versa. Together, we are better. Some common misperceptions I have heard are that the younger executives are self-centred and that the more experienced ones can be resistant to change. Let's discard these stereotypes.
At the end of the day, my suggestion to the younger executives who find themselves in intergenerational interactions, is to be confident! Share your views – even if they are different – and persuade the seniors to accept them with courage, it'll be a win-win situation. What's more, learning is always fun, no matter who you learn from.