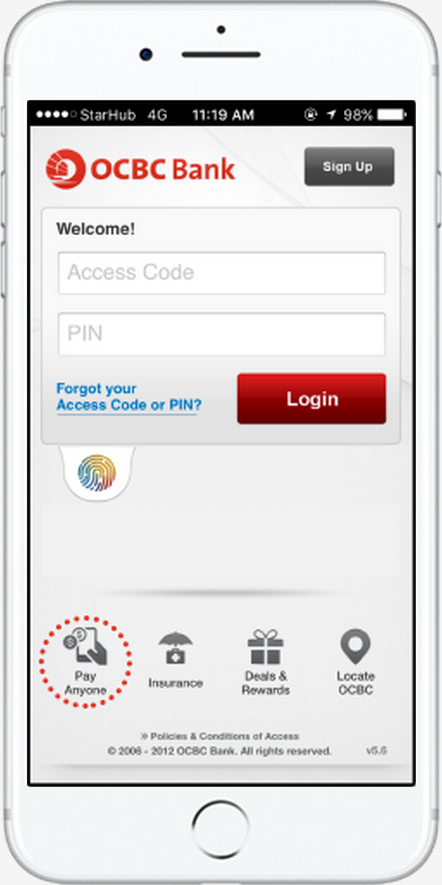 Step 1
Open OCBC Mobile Banking App and tap on Pay Anyone icon.
Step 2
Tap on Send Money.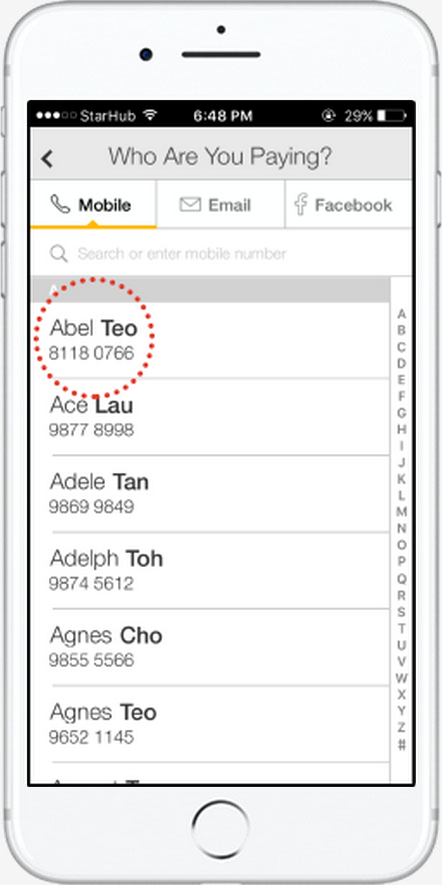 Step 3
Choose who to send the money to.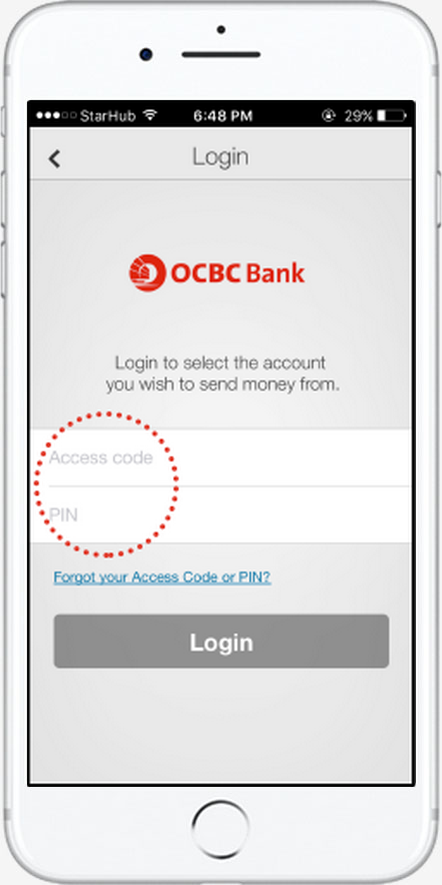 Step 4
Log in using your OCBC Online Banking access code and PIN.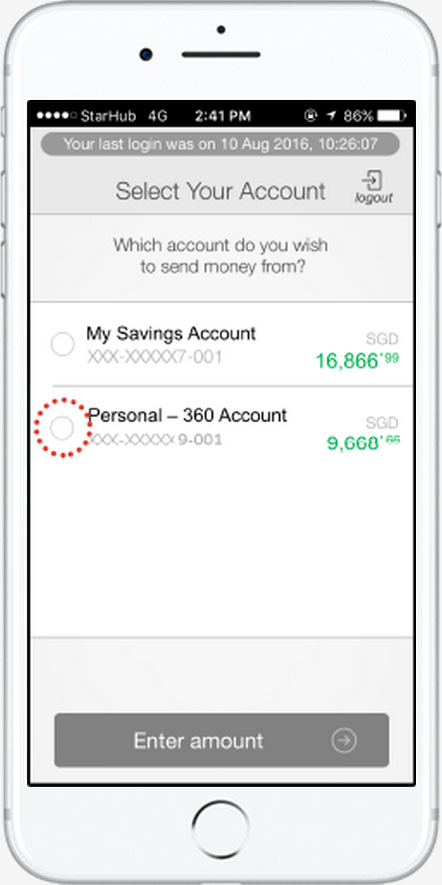 Step 5
Choose which account you want to send money from.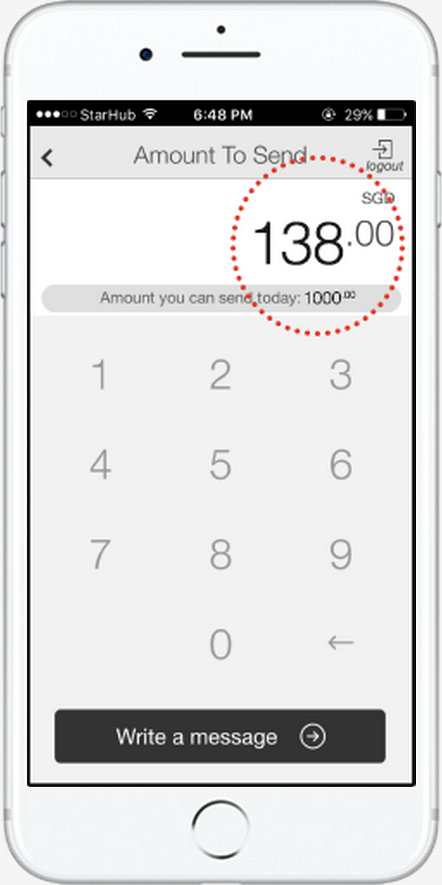 Step 6
Key in the amount.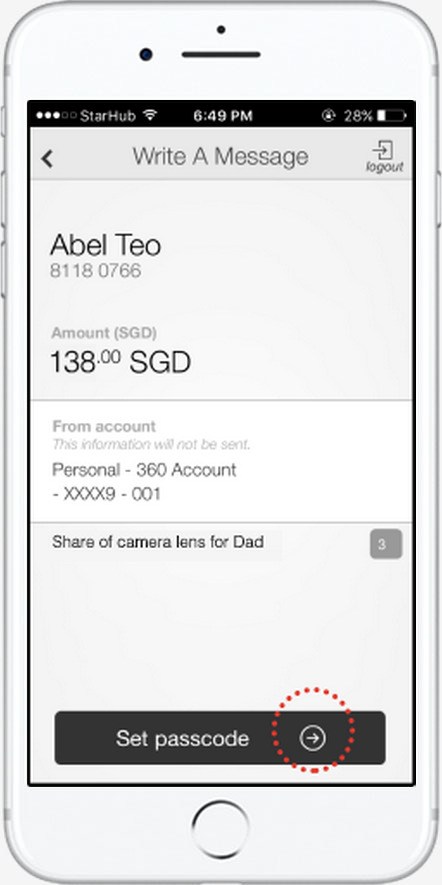 Step 7
Add a message (optional) for your friend.
Step 8
Set a passcode for the transaction.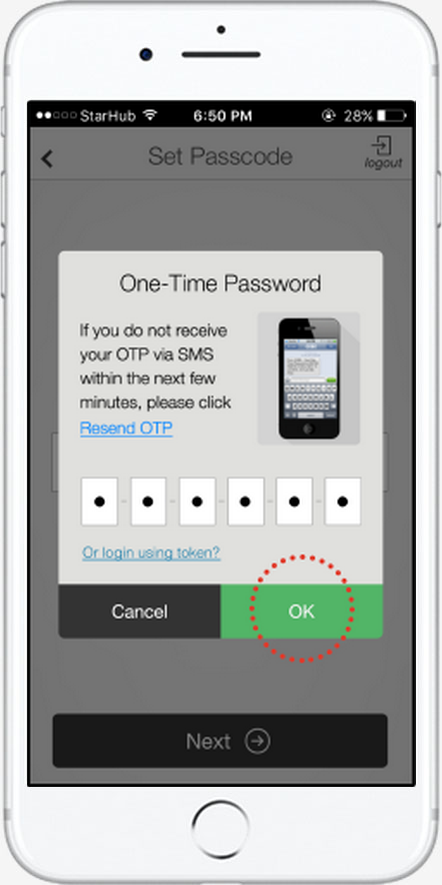 Step 9
Key in the One-Time Password sent to you.
Step 10
Money has been sent to your friend for collection. Inform your friend of the passcode.