The new and improved
OCBC Pay Anyone™ app!
What's new?
Improved layout with simple navigation

Seamless payments with just a glance or your fingerprint

New features – Tap to show balance and track your Pay Anyone transactions

Hassle free payments to your friends using their mobile number, email or Facebook ID.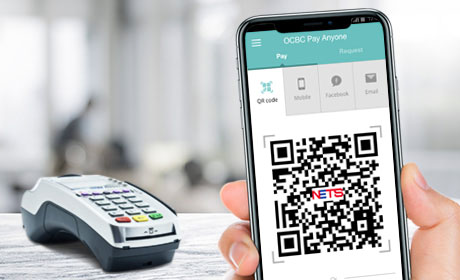 Pay for your taxi rides, shopping and meals
Scan and pay NETS QR for your taxi rides, shopping, meals, and more at participating merchants - with a glance or fingerprint. Forget the hassle of fumbling for cash or spare change.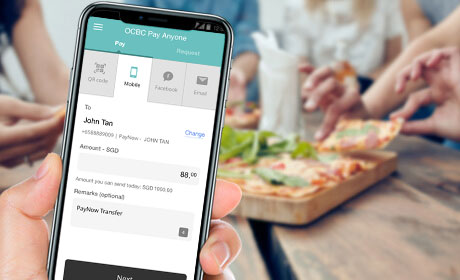 Pay your friends
Pay anyone up to S$1,000 daily using their mobile number, email address or Facebook ID - no account details needed. Want to pay your friends without going into the app? You can also pay anyone via New!Voice Banking, iMessage or Android Keyboard.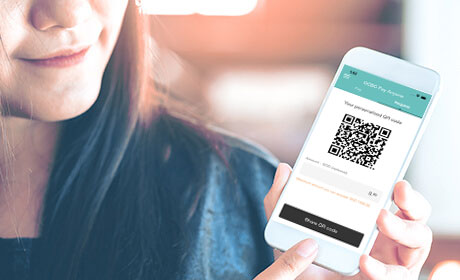 Request for money via your personalised QR code
Split the bills with anyone quicky and easily with a personalised QR. Now you can request money from your friends registered with PayNow with a personalised QR.
$28 NETS cashback

$28 cashback for first 288 customers monthly who scan and pay at participating food centres

Get up to S$9 cashback at Cheers Stores

Get S$3 cashback on your purchases with a minimum spend of S$10 from 17 Mar till 30 Apr 2018 at Cheers stores that accept NETS QR.

Promotion is valid for the first 3 transaction per customer with the app during the promotion period.
How to use the OCBC Pay AnyoneTM app
Here is what you need to get started:
OCBC Current and Savings account
One-time setup for facial recognition or fingerprint feature
Learn how to use the app with our step-by-step guide