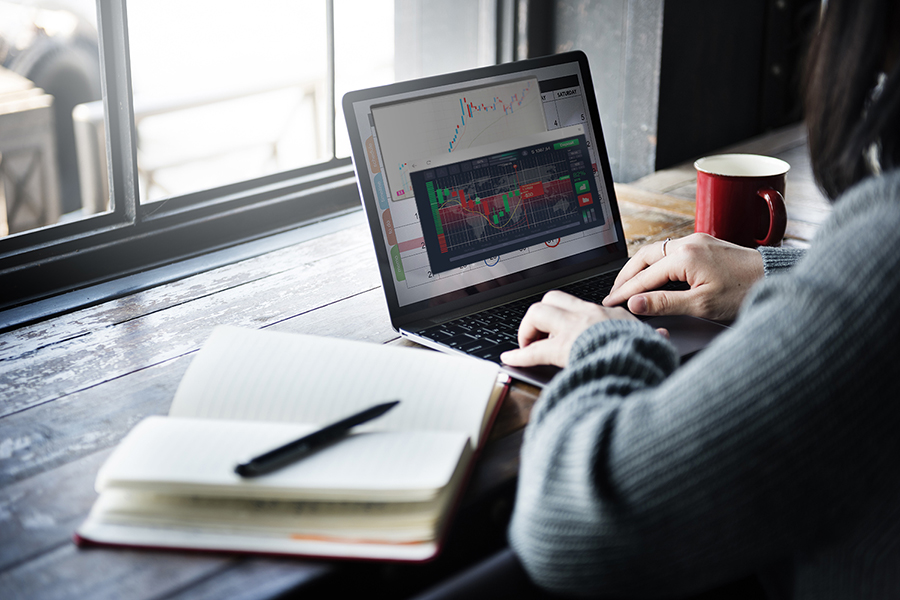 The Supplementary Retirement Scheme (SRS) is a government scheme that helps you enjoy tax savings on the funds you contribute while saving up for a comfortable retirement. Contributions into your SRS Account may be used to purchase various investment instruments to earn potentially higher returns.
It is recommended that investors take a long-term approach to their investments, especially as the aim of investing with SRS funds is to plan for a more comfortable retirement. This includes diversifying your portfolio and avoiding unnecessary risks. Here are 6 options that will enable you to grow your funds in your SRS Account:
#1 Endowment Insurance Plans
Your SRS funds can be used to purchase selected endowment insurance plans. These plans allow you to grow your SRS funds while providing insurance coverage against death and total permanent disability (TPD) during the policy term. Other life insurance plans such as critical illness, health and long-term care are excluded.
An endowment insurance plan you can consider is GREATLife Endowment Insurance: Multiply your returns to ensure that you meet your goals in life, even as they change. Your capital is guaranteed from the end of the 15th policy year. This plan also offers flexibility to make partial or full withdrawal of your cash value to meet your needs. SRS funds can only be used to purchase 5-year prepayment plans.
You can purchase endowment insurance plans at any OCBC Bank Branch.
#2 Unit Trusts
SRS funds can be used to invest in Unit Trusts. Based on macroeconomic trends and investment opportunities identified by OCBC's Wealth Panel, our Advisors follow a rigorous screening process to optimize the top fund ideas for investors. There are currently over 70 unit trust funds available for SRS accountholders to purchase using SRS funds.
Here are some of the funds we have which you can utilise your SRS funds to purchase:
Alternatively, Index funds are an easy and affordable means for SRS accountholders to gain market exposure. Index funds mirror the performance of the tracked index rather than aim to outperform it. Index funds which SRS accountholders can consider investing in are the Lion Global Infinity Global Stock Index Fund & Lion Global Infinity U.S. 500 Stock Index Fund.
Investors can start investing with a lump sum investment of $1,000 or monthly investment of $100 through a Monthly Investment Plan (MIP). You can purchase unit trust funds through:
OCBC OneWealth app
At any OCBC Bank branch (minimum investment amount of S$5,000)
#3 Shares/ ETFs
Your SRS funds can also be used to purchase securities on the Singapore Stock Exchange (except American Depository Receipts) as well. Blue Chips are stocks of renowned companies that have a long record of profit growth and dividend payments. These companies are generally highly valued, able to tide through economic downturns and operate profitably. Also traded on a stock exchange, Exchange Traded Funds (ETFs) track an index, a commodity, bonds, or basket of assets like an index fund. Investors can consider investing their SRS funds into Blue Chips and Singapore-based ETFs through OCBC's Blue Chip Investment Plan (BCIP).
The BCIP is a monthly investment plan that provides investors with a convenient way to invest in Blue Chips without having to time the market. This notion of "Dollar cost averaging" spreads out your investment over time and thus, reduces the risk of market timing while potentially reducing your average price per share over time. This monthly investment plan starts from just S$100 a month and offers great flexibility, allowing investors to give instructions to purchase or sell shares through the OCBC OneWealth™ app or Online Banking. There are currently 17 Blue Chip share counters and one ETF counter to choose from.
OCBC OneWealth app
#4 Singapore Government Securities
SRS funds can also be used to purchase Singapore Government Securities. These are debt instruments backed by the full credit of the Singapore Government, and provide a way to diversify your investment portfolio. Such securities include SGS Bonds and SGS Treasury Bills.
The MAS has announced that starting 1 February 2019, SRS funds can also be used to purchase Singapore Savings Bonds (SSB) Along with this change, the MAS has also raised the individual limit for SSB from S$100,000 to S$200,000.
| | | | |
| --- | --- | --- | --- |
| | Singapore Savings Bonds | SGS Bonds | Treasury Bills |
| Tenure | 10 years | More than 1 year | 1 year |
| Minimum investment | S$500 | S$1,000 | S$1,000 |
You can apply for Singapore Saving Bonds or Primary Issuances of SGS Bonds or SGS Treasury Bills using cash or SRS funds through:
OCBC OneWealth app
#5 Structured Deposits
Structured Deposits are a combination of a deposit and an investment product. The return of a structured deposit is usually dependent on the performance of an underlying financial instrument. Different structured deposit tranches may have different features. The principal amount of the investment will be returned to you if you hold the investment to maturity; and the bank remains solvent.
Structured deposits are a good way to earn potentially higher returns compared to traditional fixed deposits, though payouts may be varied. The latest tranche offered by OCBC was a 6-Year Structured Deposit product that earn fixed returns on your principal amount, if you hold the product to maturity. The tranches offered by OCBC are available for a limited time period.
You can purchase our structured deposit products at any OCBC Bank Branch, subject to availability.
#6 Time Deposits
Placing SRS funds in time deposits is also an option. This offers secure higher returns with fixed tenures of up to 36 months. You can find our current Time Deposit Rates here.
You can open an OCBC Time Deposit account and place a Time Deposit at any OCBC Bank Branch.
Start maximizing your SRS funds today
It is time to start putting your SRS funds to good use. These investment options can help you earn higher returns with your SRS funds to support your retirement goal. Drop us your contact details and one of our Personal Financial Consultants will reach out to you at your preferred time.
This advertisement has not been reviewed by the Monetary Authority of Singapore.