Mr Lee is a 40-year-old (age nearest birthday) non-smoker. He wants to buy MaxEndowment Insurance Special with a yearly premium of S$10,000. His sum assured is S$44,441.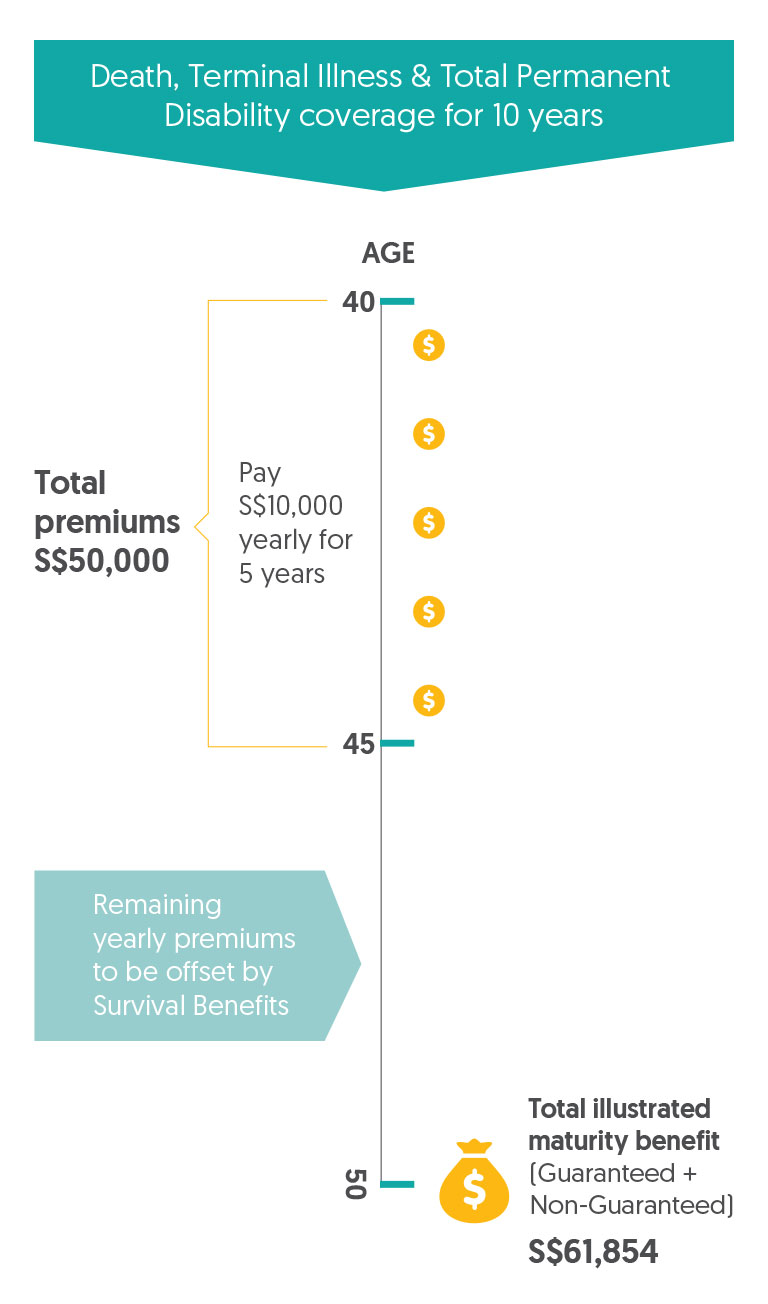 Annual premiums are paid for the first 5 years and the premium for the remaining policy years will be offset. This is made possible with the guaranteed Survival Benefit, which will pay off 100% of the annual premium upon survival of the insured person on each of the policy anniversary, starting from the 5th policy anniversary to a year before maturity.
The figures used are for illustrative purposes only and are rounded to the nearest dollar. Please refer to the policy illustration for the exact values. Premiums are computed based on age nearest birthday, sex, sum assured and smoking status. The non-guaranteed bonuses are based on an illustrated investment rate of return of the participating fund at 4.75% p.a. Based on an illustrated investment rate of return at 3.25% p.a., the total illustrated maturity benefit will be S$56,165. The actual benefits payable will vary accordingly to the future performance of the participating fund.