Wealth videos
These video clips are your window to the latest wealth management and Premier insights.

Wealth Panel
Let OCBC's Wealth Panel provide you with an edge in investment and wealth management.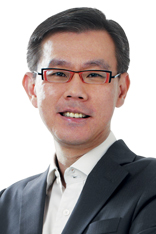 Lim Wyson
Head, Global Wealth Management, OCBC Bank
Chairman, OCBC Wealth Panel
Wyson has over 20 years of experience in the wealth management industry, holding various roles from product management, advisory and operations. During this period, he has worked with some of the world's renowned investment managers.
In his current role, Wyson oversees OCBC's regional wealth management product strategy, development and advisory units. Wyson has an Executive MBA from Aalto University, Finland (formerly Helsinki School of Economics), one of the most distinguished business schools in Europe. Wyson is also a regular contributor on matters relating to financial planning and wealth management topics.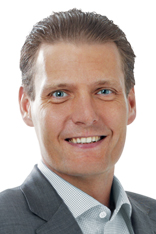 Marc Van de Walle
Head, Group Wealth Products
OCBC Bank
Marc is responsible for the product platform on which all investor solutions are built. In particular, Marc has responsibility over the Bank's Investment Strategy, Research, Discretionary Portfolio Management, Trading Advisory, Wealth Planning and Trust Services. In February 2013, he was also appointed as OCBC Bank's Head of Group Wealth Products. In this new role, Marc will spearhead the creation of a centralized knowledge hub for wealth management products across the OCBC Group, as well as provide consistent investment views for wealth advisory across various client segments. Starting his career in retail banking at ING Belgium in 1993, Marc subsequently moved to private banking and became the country's commercial director. In 2003, Marc was appointed to the Executive Committee of ING Luxembourg, where he was in charge of retail, private banking and asset management. Marc went on to join ING Asia Private Bank (now known as Bank of Singapore) in January 2009. Marc graduated with an Economics and Business Administration degree from the University of Brussels and holds an MBA from the University of California at Berkeley. He is also a CFA charterholder.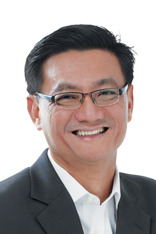 Hou Wey Fook
Chief Investment Officer
Bank of Singapore
Hou Wey Fook, CFA, is Managing Director and Chief Investment Officer of Bank of Singapore. Wey Fook has 24 years of experience in managing portfolios across asset classes of equities, bonds, mutual funds and hedge funds. Prior to joining ING Asia Private Bank (now known as Bank of Singapore), Wey Fook spent 17 years with OCBC Bank Group where he was Chief Investment Officer for their fund management business. He started his career with the Government of Singapore Investment Corp (GIC) after graduating from National University of Singapore with a degree in Engineering.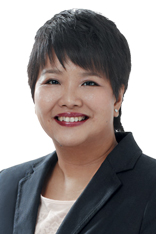 Selena Ling
Head, Treasury Research & Strategy
OCBC Bank
Selena Ling is responsible for Treasury market research, forecasts and trading recommendations for the bank, covering different asset classes, as well as providing macro-economic insights. With 17 years of research experience, Selena is much sought after by the media for her expertise in interest rates, fixed income, macroeconomic and fiscal analysis.
Richard Jerram
Chief Economist
Bank of Singapore
Richard Jerram is the Chief Economist for Bank of Singapore where he is responsible for analysing and forecasting global macro-economic developments. He has been working as an economist for more than two decades, initially in Tokyo during the late 1980s bubble. Richard then went to look after Asia-Pacific forecasting for the EIU and study for a doctorate in London, before returning to Japan to join ING Securities in 1996. ING Securities was subsequently acquired by Macquarie in 2004. In 2009, Richard was appointed Head of Asian Economics of Macquarie and was relocated to Singapore. Richard has a BSc from University College London and an MSc and PhD from the London School of Economics. He is also a CFA charter holder.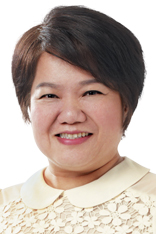 Carmen Lee
Head, OCBC Investment Research
OCBC Bank
Carmen Lee has more than 20 years of experience analysing markets and companies listed in Singapore and elsewhere. She started her career as an investment analyst and was head of an investment research team in several international brokerages, before her past 11 years with OCBC. Carmen's views on markets and listed companies are highly sought after by the media which frequently features her comments in the newspapers. She has nurtured a strong team at OCBC Investment Research which topped analyst agency Starmine's earnings estimates category for mid-to-small-cap Singapore listed stocks in 2007.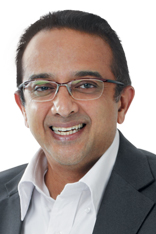 Vasu Menon
Head, Content & Research
Wealth Management Singapore - OCBC Bank
Vasu Menon has 23 years of experience in the investment and wealth management industries. He is a well-known figure in the media for his outlook on markets. Prior to joining OCBC, he was the head of investment research at a well-known brokerage where he developed a strong reputation for his prowess in picking small-cap stocks. In his current role, Vasu helps to formulate investment views and writes articles offering fresh and interesting insights on topical and important issues impacting markets and investors. He is also highly sought after as a speaker at investment seminars and other events.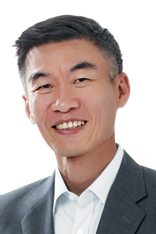 Michael Tan
Senior Investment Counsellor
Wealth Management Singapore - OCBC Bank
With over 25 years of banking experience and half of them spent in a trading capacity. Michael advises on products and helps clients manage their wealth holistically by assessing their assets and liabilities. He also assesses how current and future events will impact financial markets and matches high-net-worth insurance solutions to meet his clients' estate planning needs.
Market outlook
Get concise and key updates to help you manage your investments

Eligibility
You can become a Premier Banking customer with deposits and/or investments of
S$200,000
or more with us.
Share the Premier experience
Introduce your friends and family to OCBC Premier Banking and be rewarded